---
Fig. 35.1: Power production 1949-1957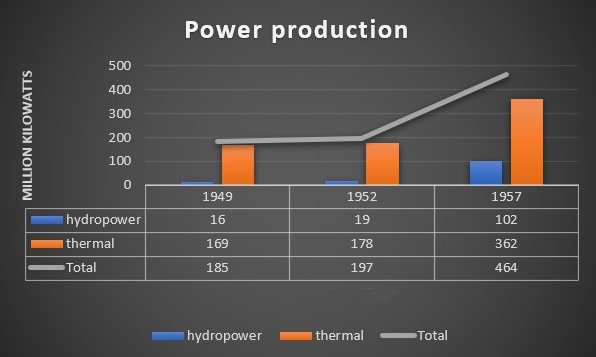 Fig. 35.2: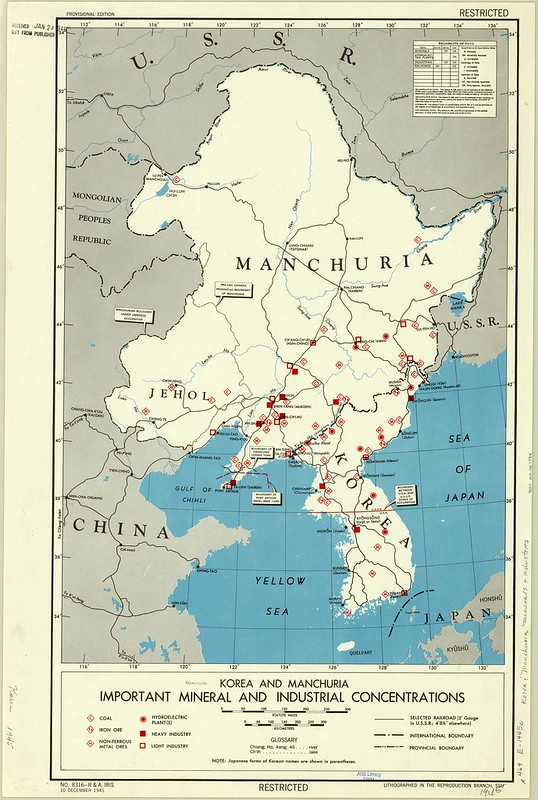 ---
Garver (2016) states
"A second characteristic of CCP eradication of the Western presence was avoidance of claims for compensation under international law by not seizing or nationalizing foreign property outright. CCP foreign policy specialists (many of whom had studied in the West) had done their homework and knew that if foreigners could be persuaded, one way or another, but via lawful means, to simply abandon their property or hand it over to a Chinese entity, China would not be liable to foreign claims to compensation for that property. Thus foreigners found themselves and their operations confronted with increasing diffculties until, finally, they simply left."
Besides Western companies, there were also Russian businesses. The strategy of the CCP was to buy them out. The Quilin Company was a trading company with several department stores and warehouses in the Northeast.
"…its stores taking up the most premium locations of all major northeastern cities and reminding onlookers of the glory of the Russian imperialist days, was one of the largest foreign enterprises to be reckoned with. To make the matter of CCP control more complicated, the Soviet government had assumed partial ownership of the company and sent cadres to take over the company's management…. The CCP authority dispatched its cadres to every Qiulin department store to apprentice with Soviet managers. The formal buyout started with the relatively small-scale supply bases in remote counties and ended up in 1952 with the complete transfer of ownership from Soviet to Chinese hands."
Industralization
---
Chapter 4 of Common Program