---
---
Fig. 40.1 Tax Revenue 1950-1954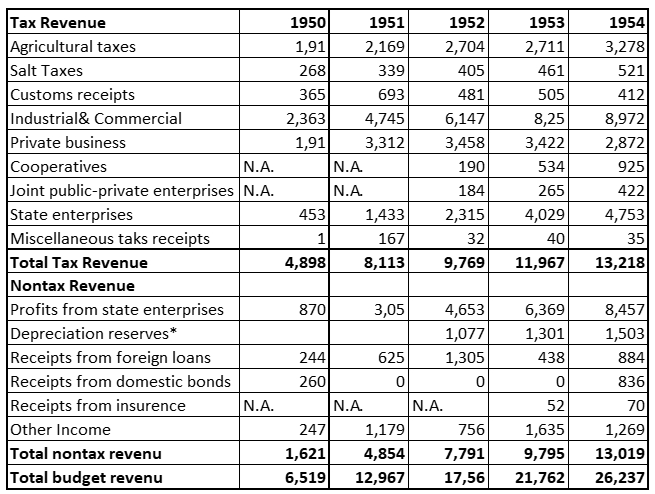 Fig. 40.2 Tax Revenue 1950-1954 in %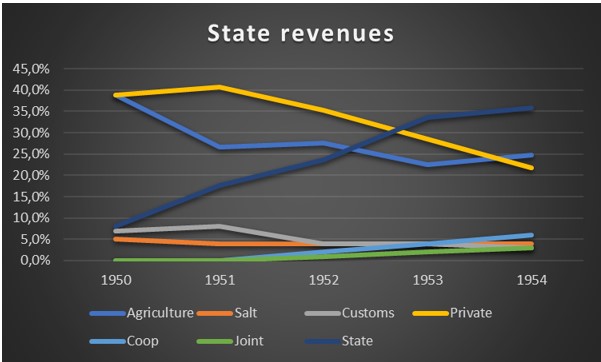 ---
See article 37

04-06-1949 Liu Shaoqi "New China's fiscal and economic policies"

04-06-1949 Liu Shaoqi "Report on fiscal and economic policy issues"

31-03-1950 GAC Provisional Regulations on Deed Tax

15-06-1950 Chen Yun "The current situation and measures for readjusting industry, commerce and taxation"
24-11-1949: 1st National Tax Conference
zie ook 6 juni 1950 chen yun
---
"When the civil war was still raging in October 1949, direct military expenses alone had taken over 60% of the total fiscal expenditure of the new government. Moreover, the new government had adopted the policy of retaining the former regime's military and government personnel who were willing to submit to the new government. In addition, the number of military, government and administrative personnel in the liberation areas had also increased from 6 million in August to 7 million in November. Such an enormous expenditure had mainly been sustained by the issuance of paper currency."
---
---
Chapter 4 of Common Program